Tenzan
285 Columbus Ave, New York, NY 10023
Order now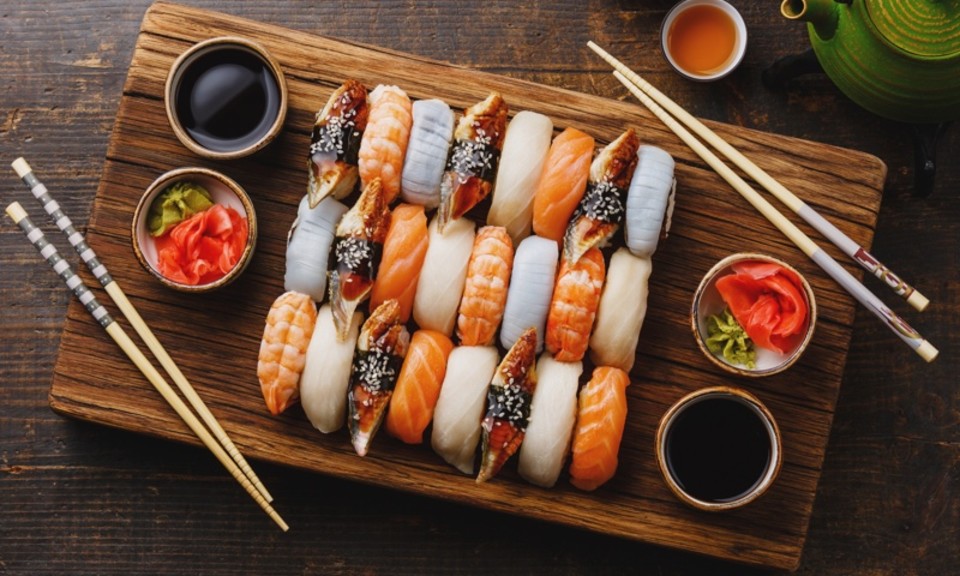 Mick
Hard to believe it is possible to deliver sushi and receive it tasting as fresh as the sea, but man, these guys pulled it off. My first time ordering so I hope this isnt a fluke. Will DEFINITELY ORDER FROM HERE AGAIN.
Dorothy
The fish is always fresh. The sashimi looks and tastes great. The udon noodles are by far my favorite on the west side. Always a reliable favorite and never a disappointment.
Brittany
Very high quality food, fast delivery, and the presentation of the order in the bag made the experience so tasteful. Great price!
Jessica
Great sushi and arrived on time and in great condition. Tuna tartar is amazing and the salmon sashimi was fresh and delicious.
Joey
Good was so good & I know this people may not care but it was displayed so nice in the containers. Will order again
Marysharon
I have a gluten allergy and noted I needed real crab in my rainbow roll. The manager called me immediately to explain what he could do by substituting king crab into the roll. He was very helpful and I felt at ease knowing they wanted to make sure I was taken care of. The sushi was absolutely delicious. Fresh, flavorful, delivered on time. Thank you, Tenzan! I highly recommend your restaurant!
Jessica
Easily the best sushi in NYC and I'd venture to say it rates with some of the best I've ever had. the tuna tar tar is delicious and I'm a big fan is the sashimi (especially the salmon), even the tempura is good which is hard for delivery. Really fresh fish, prepared perfectly, generous portions, great delivery guys who are fast and friendly. I eat here way too often and have no plans to stop.
cora
I love tenzan great sushi very little rice on the rolls it's just perfect and the fish is always fresh I live across the street and have loved it from the moment it opened the Gyoza is also great and so are all their soups and have taken hundreds of guests and friends there from all over the world 10 star for the neighborhood sushi spot and reasonably priced
Mitch
When I come home from work late and don't know what to do for dinner, I love being able to have dinner delivered from Tenzan! The food is consistently fresh and delicious. The miso soup is great, the edamame is just right, and my favorites like king crab avocado roll age sushi are always reliable. Great stuff!!
Robyn
We've ordered Tenzan so often over the years that when we moved, the delivery guy remembered us from the other building. Food is consistently good and service is pretty fast. I am Japanese so a little picky about my Japanese food and it's the best we've found in the neighborhood.
About us
Asian, Dinner, Japanese, Lunch Specials, Sushi
Today

Delivery: 12:00 PM - 9:45 PM

Delivery

Monday:

12:00 PM - 9:45 PM

Tuesday:

12:00 PM - 9:45 PM

Wednesday:

12:00 PM - 9:45 PM

Thursday:

12:00 PM - 9:45 PM

Friday:

12:00 PM - 9:45 PM

Saturday:

12:00 PM - 9:45 PM

Sunday:

12:00 PM - 9:45 PM